Číž Spa
Natural iodine Spa Ciz, lying to the south of central Slovakia, in district of Rimavská Sobota, is the gem of the Gemer Region. Smallish spa resort is unique for its natural healing iodine-bromine water. The area, consisting of a complex of bath houses, is situated in well maintained park that is ideal for walks and rest. Spa in the village Číž provides an environment for a pleasant rest and peaceful atmosphere, which contributes to physical and mental relaxation. The spa treats diseases of the circulatory and musculoskeletal system, metabolic and endocrine glands, as well as occupational diseases and nervous disorders. For children up to 18 of there are musculoskeletal diseases and nervous disorders treatments. An individual treatment plan is drawn up by the physician on base of initial examination. The spa also provides Hippo therapy as a method of rehabilitation. Iodine water, which is used in the baths in course of treatment, raise blood calcium and its deposition in bones - use in osteoporosis, osteonecrosis, bone tuberculosis, respiratory diseases related to the production of thick mucus - mucus-dissolving and facilitating its expectoration. Iodine is also famous for its anti-atherosclerotic and anti-inflammatory effect. The area of the spa comes also with Water and Sauna World. Sports and entertainment options include Gym, Fitness, mini golf playground, tennis court, golf simulator, bowling, table football and billiards. The outdoor pool complex is a big attraction of the Spa Číž.
Indications
Occupational diseases

Cardiovascular diseases

Metabolism disorders
Nerve diseases

Joint diseases

Gynecological diseases
Natural medicinal springs
Spa services
Diet therapy

Gastroenterology

Inhalation therapy

Lasertherapy

Therapeutic exercises in the pool

Massages

Parrafin therapy

Gas injections

Natural iodine-bromine bath

Reflexology massage

Dry gas bath

Whirlpool

Hydrotherapy
Electrotherapy

Hiporehabilitation

Yoga

Therapeutic exercise

Magnetotherapy

Oxygentherapy

Curative water regime

Underwater massage

Additive baths

Rehabilitative swimming

Walking, trails

Indoor pool
Medical treatments
Indoor complex treatment

Spa care for adolescents

Permanent nurse duty

Wellness
Spa care for children

Emergency medical service

Boarding indoor house
Facilities
Handicap accessible

Complex treatment in house

Several categories of accommodation

Water World

WC/Bathroom in room
Children´s pool

Sauna World

Indoor pool

Outdoor relaxation pool

Wellness services
Why us?
First travel agency in Slovakia
focused on stays in the spa nad wellness
Cheapest Prices Guarantee
same prices as directly in the spa and wellness
The biggest offer of spa stays
all slovak spa stays in one place
More than 120,000 satisfied clients
for 18 years on the market and thousands of satisfied customers
We found for you 1 stay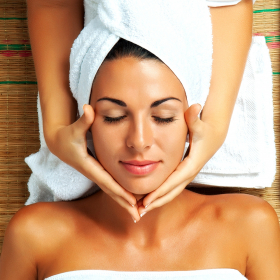 Číž Spa
- 5x accommodation Slaná**
- Boarding: full board
- medical examination, 2 treatments per day